All the King's Women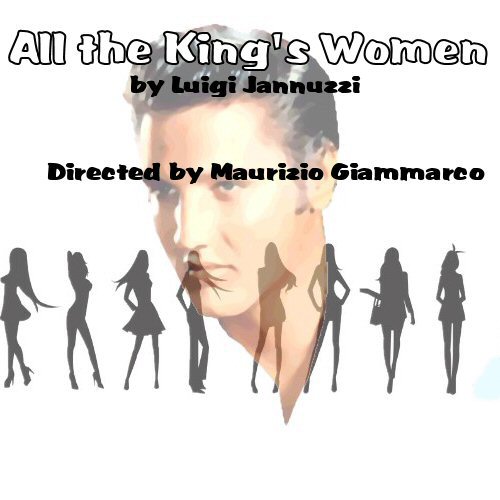 Delco premiere!!!
The story of Elvis Presley told through the eyes of 17 Women
Some Enthralled! Some Appalled! All Obsessed!
A fast-paced series of comedic plays and monologues based on the Life of Elvis Presley.
From Tupelo Mississippi, where 11-year old Elvis wanted a BB Gun instead of a guitar, to The Steve Allen Show, and from President Richard Nixon's office to Graceland guards, this is a touching comedy with a heart that captures the effects that fame, generosity, and just being a nice guy can bring to others.
CAST LIST
ALLY BATOT - ALLIE
DARRYL CASSIE - EDDIE
ANNE MARIE CURRY - CINDY
CATHERINE FALLON - EVE
LEAH FULS - BACK UP SINGER
LAWRENCE GELLER - GUARD
JIM HULME - RADIO VOICE
ARPY JONES - CATHY
LIZ MCCALLUM - LORA
JEAN MARIE MARTIN - CYNTHIA
TAYLOR MORGAN - LESLIE
BARBARA SCANLON - ALICE
EILEEN WILEY - .RADIO VOICE
JENNIFER WOLFE - PAULA