All the King's Women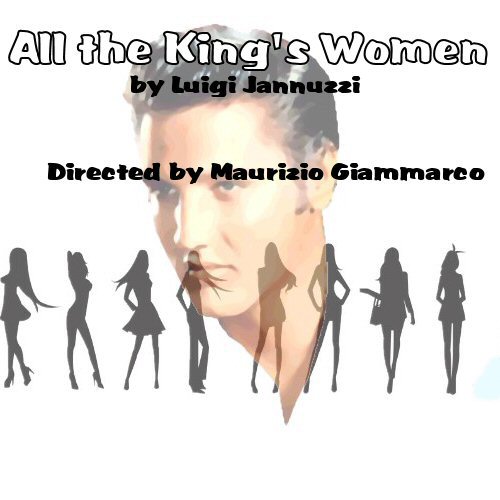 Delco premiere!!!
The story of Elvis Presley told through the eyes of 17 Women
A fast-paced series of comedic plays and monologues based on the Life of Elvis Presley.
From Tupelo Mississippi, where 11-year old Elvis wanted a BB Gun instead of a guitar, to The Steve Allen Show, and from President Richard Nixon's office to Graceland guards, this is a touching comedy with a heart that captures the effects of encounters with the American icon who was Elvis.
Scenes:
One Tupelo Saleswoman: Tupelo, Mississippi, 1946
Elvis and the Censor: New York City, 1956
Warhol Explains Art to Elvis: New York City,1963
3 A.M. in the Garden with a God: Memphis, Tennessee, 1967
When Nixon Met Elvis: Washington, D.C.,1970
The Back-Up Singer: University of Notre Dame,1976
Pink Cadillacs and God: Memphis, Tennessee,1976
One Private Guard: Tupelo, Mississippi,1977
Leaving Graceland: Memphis, Tennessee, Present Day
CAST LIST
Ally Batot - Allie
Darryl Cassie - Eddie
Anne Marie Curry - Cindy
Catherine Fallon - Eve
Leah Marie Fuls - Back Up Singer
Jim Hulme - Guard
Arpy Jones - Cathy
Ginny Kaufmann - Tupelo Saleswoman
Liz McCallum - Lora
Jean Marie Martin - Cynthia
Taylor Morgan - Leslie
Eileen Wiley - Alice
Jennifer Wolfe - Paula