The Dining Room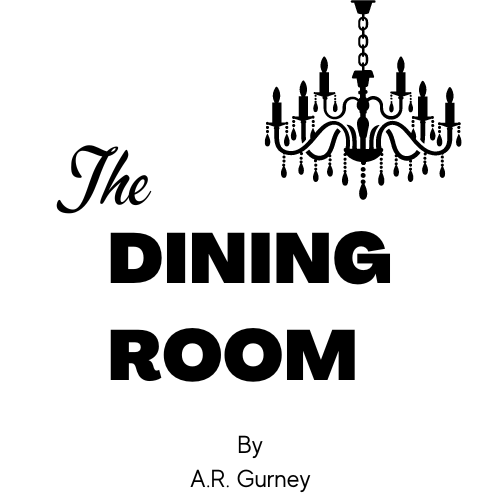 JANUARY 26TH – FEBRUARY 11TH
AUDITION NOTICE
October 25th & 26th @ 7 pm. By appointment. Please reach out to the director, Maurizio Giammarco directly at [email protected] to set up a time. Callbacks, if needed, will be October 29th.
Director Maurizio Giammarco is looking for 10-12 actors of varying genders and ages. The show consists of 58 roles and actors will be cast for multiple roles.
Auditions will consist of a 1-2 minute monologue. Auditioners may be asked to read from the script.
About the show:
The play is set in the dining room of a typical well-to-do household, the place where the family assembled daily for breakfast and dinner and for any and all special occasions. The action is comprised of a mosaic of interrelated scenes—some funny, some touching, some rueful—which, taken together, create an in-depth portrait of a vanishing species: the upper-middle-class WASP. The actors change roles, personalities and ages with virtuoso skill as they portray a wide variety of characters, from little boys to stern grandfathers, and from giggling teenage girls to Irish housemaids. Each vignette introduces a new set of people and events; a father lectures his son on grammar and politics; a boy returns from boarding school to discover his mother's infidelity; a senile grandmother doesn't recognize her own sons at Christmas dinner; a daughter, her marriage a shambles, pleads futilely to return home, etc. Dovetailing swiftly and smoothly, the varied scenes coalesce, ultimately, into a theatrical experience of exceptional range, compassionate humor and abundant humanity.
Cast List
Rob Carroll: Client, Boy, Michael, Ted, Nick, Ben, Chris, David
Catherine Fallon: Mother, Aggie, Winkie, Nancy, Aunt Harriet, Bertha, Ruth
Chelsea Flynn: Brewster, Dora, Helen
Jim Golden: Father, Psychiatrist, Stuart, Gordon, Jim, Harvey, Host
Meghan Hanson: Sally, Girl, Ellie, Sandra, Margery, Sarah, Meg, Claire
Charles Hoffmann: Arthur, Howard, Architect, Billy, Paul, Fred, Tony, Dick
Jim Hulme: Grandfather, Standish
Liz McCallum: Annie, Grace, Old Lady
Margaret Oleynick: Agent, Carolyn, Peggy, Beth, Kate, Emily
Show dates include nine performances: January 26, 27, 28*, February 2, 3, 4*, 9, 10, 11*. Friday and Saturday performances at 7:30 p.m. and Sunday Matinee* Performances at 2:00 p.m.
All performances and rehearsals will be at Colonial Playhouse - 522 W Magnolia Ave. Aldan, PA 19018. All roles are volunteer.