Roald Dahl's Willy Wonka Jr.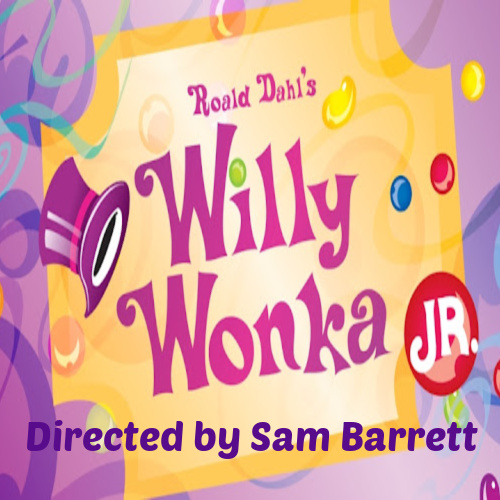 MAY 5TH – 21ST
Adapted for the stage by Leslie Bricusse and Timothy Allen McDonald, Lyrics and Music by Leslie Bricusse and Anthony Newley, and based on the book Charlie and the Chocolate Factory by Roald Dahl, this musical tells the timeless story of the world-famous candy man and his quest to find an heir, and promises to be a golden ticket full of adventure, magical confections, mysterious places, and promises to warm the heart with its teaching of  the importance of having character and being grateful.  It is sweetly chock full of family fun.  The story starts when "the greatest candy maker of all time," sends five golden tickets wrapped in five of his famous Wonka Chocolate Bars out into the world in search of five lucky child winners who will get to visit his famous factory and have the chance to win a lifetime supply of chocolate, among many other scrumptious things!   
Show dates include nine performances: May 5, 6, 7*, 12, 13, 14* 19 20, 21*. Friday and Saturday performances at 7:30 p.m. and Sunday Matinee* Performances at 2:00 p.m. 
CAST
Willy Wonka: Sadie Boyle
Charlie Bucket: Giana Gliko
Grandpa Joe: Sean Wiley
Grandma Georgina: Peggy Oleynick       
Grandma Josephina: Joanne Naughton
Grandpa George: Ron Hill 
Mr. Bucket: John Schmidt 
Mrs. Bucket: Jenn Schmidt
Matilda: Madison Frock 
James: Toby Schmidt
Phineous Trout: Victor Orsini
Augustus Gloop: David Welsh
Mrs. Gloop: Kathryn Leech
Veruca Salt: Jane Gliko
Mr. Salt: Bill Haburcak 
Violet Beauregarde: Lillibeth Muller
Mrs. Beauregarde: Nancy Reeves
Ms. Teevee: Danielle Gliko
Mike Teevee: Eliseo Pax
 
Oompas: 
Lauren Wickel
Madison Frock
Toby Schmidt 
Musical Director: Jesse Clemmer 
Stage manager: Joanne Naughton 
Lights/Sound: Hope Smalley