Colonial Quickies 16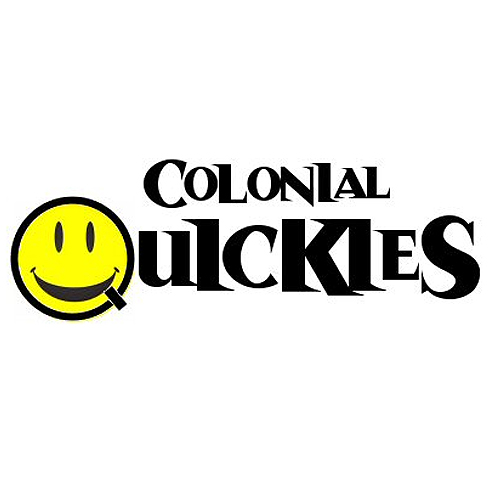 An assortment of local playwrights' short plays performed for your enjoyment. Come laugh along with us!
Colonial Playhouse will host its final production of its 2015-2016 season, the 16th Annual Summer Short Play Festival, "Colonial Quickies."
Performances are June 10, 11, 12, 17, 18, 19, 24, 25
Friday, and Saturday night performances - $14
Sunday matinee performances - $12
There will raffle baskets on display throughout the Quickies. The baskets will be raffled off at the Magnolia Awards in July (you do not need to be present to win, but you shoud be there because it's fun!). Last year's baskets included wine, tea, handmade jewelry, and a gift card tree from local vendors - just to name a few.
2016 Colonial Quickies Cast List in no particular order:
 
"The Physics of Now" by Alex Dremann
Director: Sam Barrett
Jake: Tom Karolyi
Dagney: Alyssa Dytko
Professor: Kim Garrison
Dr. Coughlin: Bill King
 
"Pie in the Sky" by Susan Goodell
Director: Jim Copeland
William: Pat O'Neill
Kimberly: Jessica McGowan
Flossie: Arpy Jones
 
"The Prodigal Cow" by Mark Harvey Levine
Director: Susan Triggiani
Calf: Diane Lowenthal
Kid: Nancy Reeves
 
"She's On a Roll" by Rob Carroll
Director: Lauren Jones
Janelle: Erin Friel
Peter: Jon Brunke
Woman: Elizabeth Balabayev
Man: Jim Copeland/Brandon Young
  
"A Slap on the Ass" by Ken Kaissar
Director: Brandon Young
Sean: Rob Kedra
Lydia: Jackie Anderson
Max: John Huber
 
"Smitten" by Mark Harvey Levine
Director: Erin Friel
Amy: Cathy Fallon
Barb: Racheé Fagg
 
 
"You Rang" by David Robson
Director: Kathy Quinn
Kyle: Ben Kerr
Waitress: Norma Kider
The Voice: Jon Brunke
 
"Where There's a Will" by Rob Carroll
Director: Erin Guard
Narrator: R. Bruce Warren
James: Jim Hulme
Bernice: Maddie McCormick
Warren: Andrew Fallon
Penelope: Jennine Weber
Edelberg: John Devine