The Booty Green Orchestra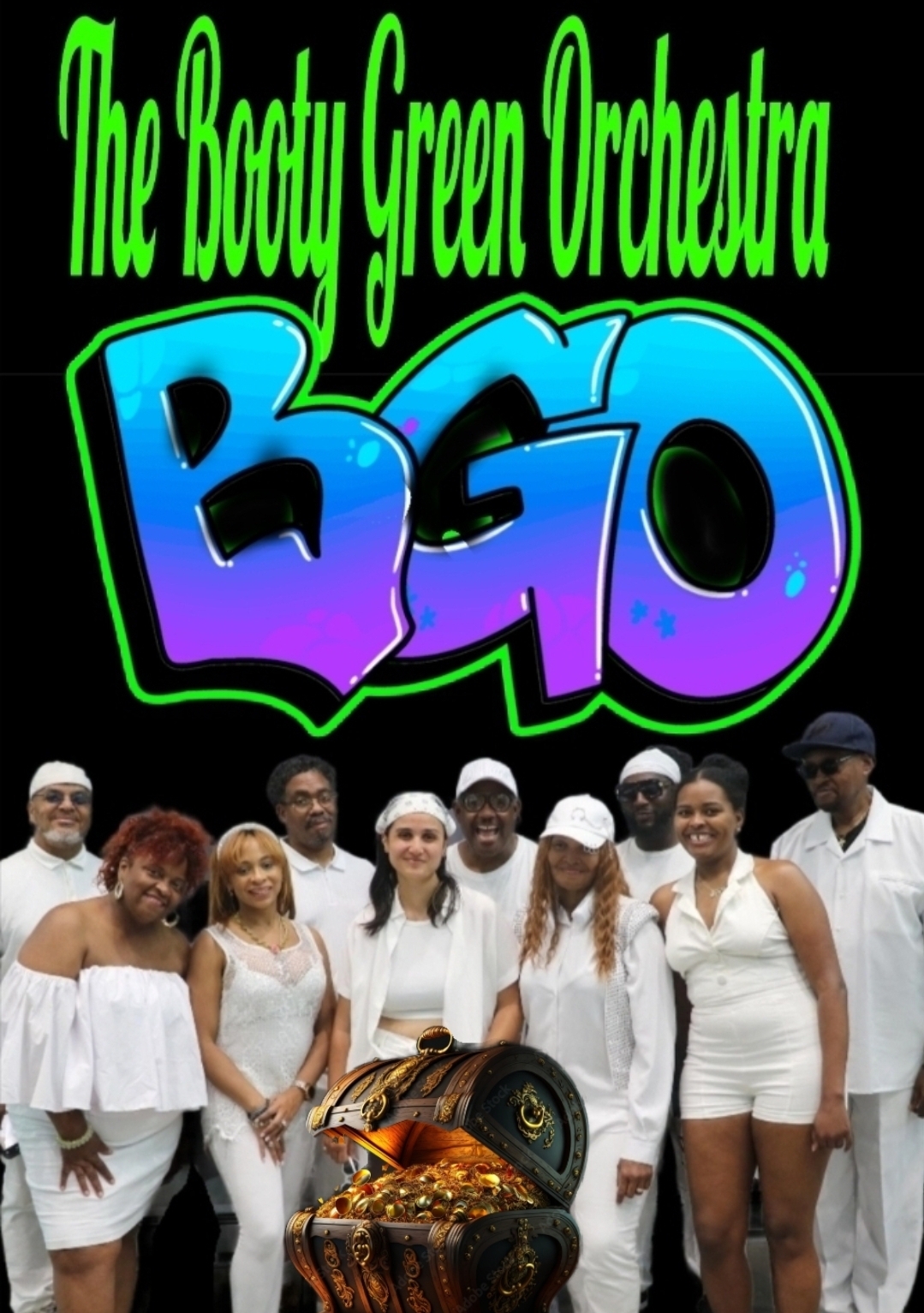 OCTOBER 13TH
The Booty Green Orchestra
An Evening of Entertainment on Friday, October 13
BGO is a R&B, POP and Funk group, with a blazing rhythm section, hot horns and a vibrant vocal trio. BGO stands for Booty Green Orchestra. BOOTY describes the sweet reward we get after capturing your hearts with our fun music while GREEN describes the cool color of money and ORCHESTRA describes the variety of musical instruments in our large ensemble. When you give us the opportunity to entertain you, we get the chance to spread infectious energy, winning another battle to spread love, peace and unity!
Doors open at 7. $20 tickets sold at the door.
Show starts at 8:00!