One Night Stand 24 Hour Theater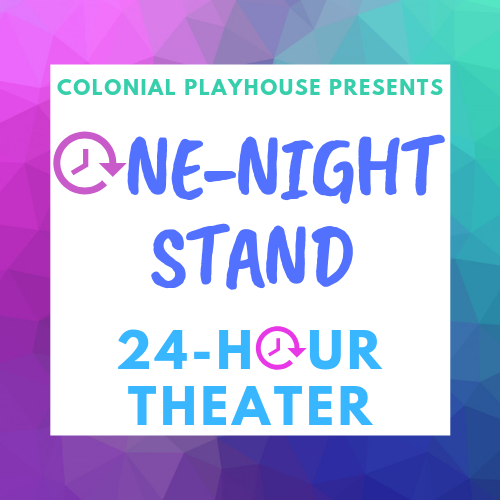 Show up on Friday night – Perform on Saturday night!
Has the doctor told you to get your heart rate up? Well, who wants to go to the gym? (You have to figure out how to get the vodka in the water bottle!)
Come to Colonial Playhouse instead! We meet on Friday, August 19th at 7pm to being the ultimate theater challenge!
Them that wants to write, they go write for the night and them's that want to perform...well, they go somewhere else that night (none of our business where)!
We all show up Saturday morning and that is where the iron-pumping begins. We work on a show that goes up LIVE on stage Saturday, August 20th at 7:30pm. (See? 24 hours!)
It is theatre on overdrive and a lot of fun!
Family, friends, and whoever else wants to can come see the show Saturday night at 7:30pm for a $5 donation.