The Manor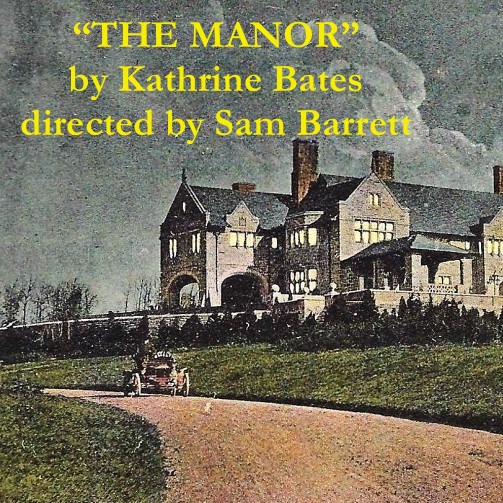 TICKETS ARE NOT YET ON SALE. THIS PAGE WILL BE UPDATED ONCE AVAILABLE.
Colonial Playhouse in association with Greystone Hall
is proud to announce our 4th year of

The

 

Manor

 by Kathrine Bates. 
Set in
the

 1920's this original play of a fictionalized story, inspired by true events, chronicles 

the

 triumphs and travails of 

the

 prominent MacAlister family as they ride 

the

tide of good fortune until an involvement in a political scandal sparks a downward spiral that ends in senseless tragedy.
To lend authenticity to 
the

 tale, 

the

 show will be presented in 

the

 grand and glorious Greystone Hall in West Chester, PA.
Audience members are led from room to room in 
the

 beautiful mansion as different scenes of 

the

narrative are portrayed, leading up to a shocking conclusion.
There will be one fifteen minute intermission, when light refreshments will be served.
CAST
 Charles McCallister
- Jim Copeland*
Marion McCallister - Annaliese Gove*
Sean McCallister - Den Mahoney
Abby McCallister
- Chelsea Flynn
Frank Parsons - John Devine*
Greg Pugh
- Greg Speca*
Henrietta Havesham Pugh
- Brynne Maddrey
Senator Al Winston
- Dave Cashell*
Cora Winston - Anne Allen*
James the Butler - Jim  Hulme*
Ursula the Housekeeper  - Leslie Norton
Ellie the Maid - Joanne Naughton**
* Has previously participated
** participated but not in this role