Colonial Quickies 2017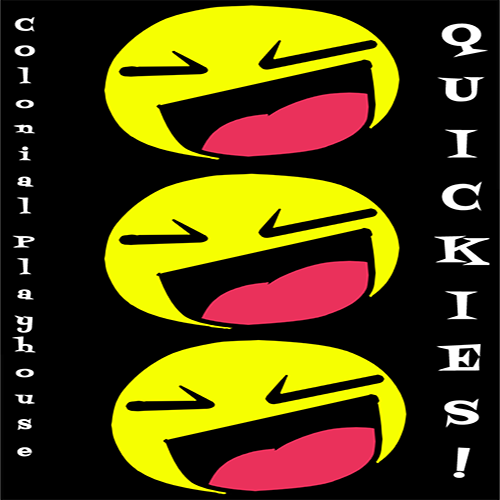 An assortment of local playwrights' short plays performed for your enjoyment. Come laugh along with us!
Colonial Playhouse will host its final production of its 2016-2017 season, the 17th Annual Summer Short Play Festival, "Colonial Quickies."
Performances are June 9, 10, 11, 16, 17, 18, 23, 24
Friday, and Saturday night performances - $15
Sunday matinee performances - $13
Tickets can be purchased through PayPal by clicking on the button on the right. Please print out your ticket or bring a screenshot of your purchase to the box office. Colonial Playhouse does not mail tickets that were purchased through PayPal.
There will be raffle baskets on display throughout the Quickies. The baskets will be raffled off at the Magnolia Awards in July (you do not need to be present to win, but you shoud be there because it's fun!). Last year's baskets included wine, coffee, handmade jewelry, liquor, a spa package and a gift card tree from local vendors - just to name a few.