Subscribe Today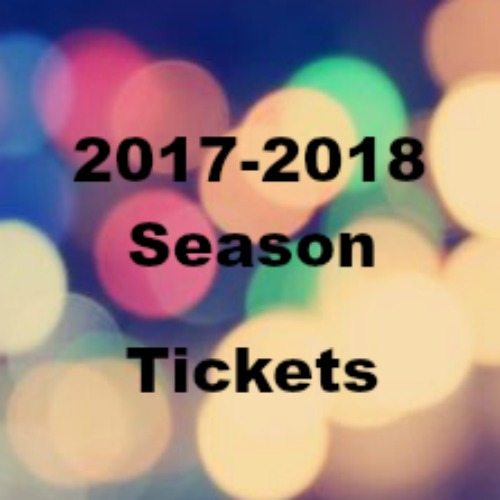 2017-2018 Season Tickets
When you invest in a season subscription, you're helping the theater start out strong from the top of the season, knowing that you're set to see all of our upcoming productions.
A full season (6 shows) is $75, a half season (3 shows) is $40, and our gratitude knows no bounds.
Thank you for your patronage and we hope that you enjoy this new season.
The 2017-2018 Season
All My Sons
by Arthur Miller
Directed by Maurizio Giammarco
September 22nd - October 7th
Arthur Miller's searing American classic
More details...
A Christmas Carol
Adapted by Peter deLaurier
Directed by Barry Childress
November 24 - December 10
Auditions: Sunday Aug 27 at 1:30 and Monday Aug 28 at 7pm
Dicken's classic, adapted by Peter deLaurier is a fun theatrical holiday excursion
More details...
 
Born Yesterday
by Garson Kanin
Directed by R Bruce Warren
January 18-February 3
A journalist and an ex-showgirl discover how crooked Washington can be...and then do something about it!
More details...
The Adventures of Tom Sawyer
Adapted by Timothy Mason
Directed by Sam Barrett
March 9-24, 2018
Mark Twain's classic story of childhood is still more fun than ought to be allowed.
More details...
Calendar Girls
by Tim Firth
Directed by Ron Hill
May 4-19, 2018
What happens when good women dare themselves to break a few boundaries for a great cause.
More details...
18th Annual Colonial Quickies
Produced by Ron Hill
June 8-23, 2018
The crowd-pleasing short play festival of original works returns in triumph to finish the season
More details...