Veronica's Room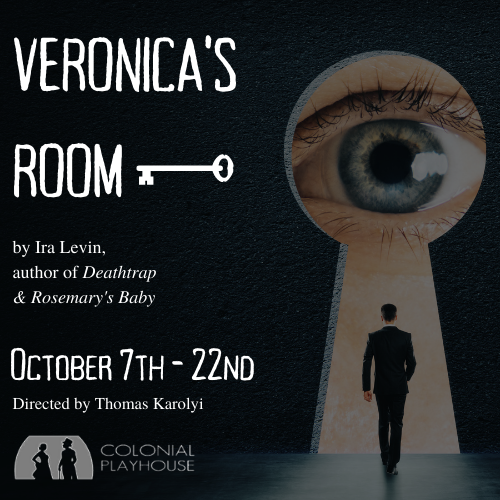 Colonial Playhouse Auditions for Veronica's Room
Colonial Playhouse announces auditions for Veronica's Room, the opening production of its 2022-2023 season, on Monday, June 20 at 7:00 pm.
Director Thomas Karolyi seeks two females ages 25-35 and 40-60, and two males in the same age ranges. The audition will consist of cold readings from the script; Irish accents may be required for the older characters.
This chilling mystery thriller by the author of Rosemary's Baby, Deathtrap, and The Boys from Brazil explores the thin line between fantasy and reality, madness and murder.
Show dates include nine performances between October 7 - 22, 2022.
For more information/any questions, send us an email to: colonialplayhousetheater@yahoo.com
**Please review our updated mask mandate on the home page of our website.**