Unnecessary Farce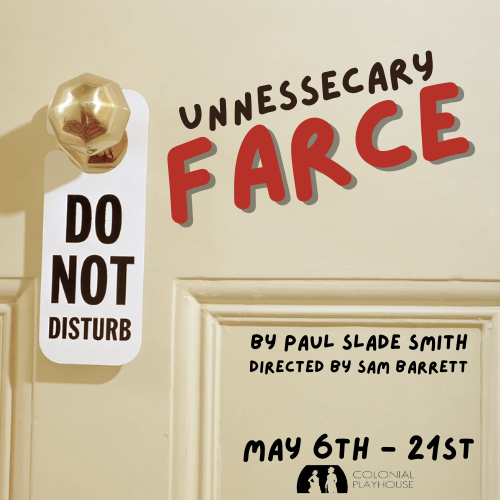 MAY 6TH – 21ST
Postponed from our 2020 season, this show is sure to make you chuckle!
This laugh-out-loud comedy has everything you can hope for in a modern-day farce: two cops operating way out of their league, a supposedly crooked mayor with impeccable timing, his innocent-acting wife, a shy accountant with a penchant for dropping her drawers, a nervous double agent who'd like to get INTO those drawers, a Scottish hit man whose brogue gets thicker the angrier he gets, two adjoining hotel rooms, simmering sexual tension – and eight slamming doors!
Delco premiere!
Cast:
Mayor - David Hutchman
Mrs. Meekly - Anne Allen
Todd - JP Timlin
Eric - Den Mahoney
Billie - Christine Sangco
Karen - Tiffany  Seltzer
Frank - Vince Fox
Buy your tickets ahead of time!