RFK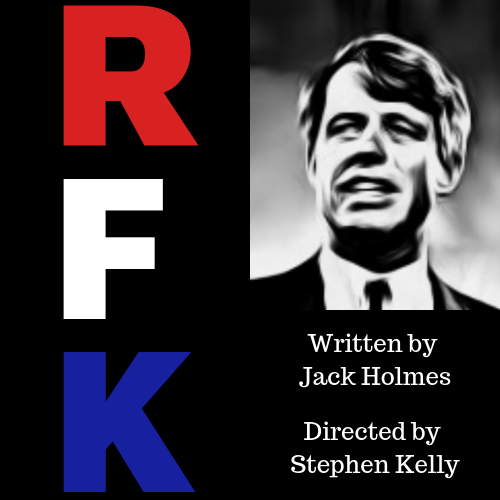 Auditions Monday, September 23 at 7pm
RFK is a ONE MAN show portraying Bobby Kennedy from November 1963 until the end of his life.
Director Steve Kelly is looking for a male actor who can portray RFK from the age of 37 to 42.
The audition will consist of cold readings from the script. 
A Kennedy accent would be nice and also would like to have a hairstyle as close to RFK as possible for the show.
The show will be held the 1st weekend in June of 2020.
We will rehearse once or twice a month starting asap.
friends and even for all of the casting agents in the Tri state area.
This is an excellent opportunity for someone to showcase his acting talent for family,
If interested or would like more information please contact the director at skelly109mp@yahoo.com OR call Stephen at 610 259 1257. 
THE STORY: By late summer, 1964, Attorney General Robert F. Kennedy was a deeply wounded man. Still in shock and consumed with grief and guilt over the assassination of his older brother, President John F. Kennedy, on November 22nd, 1963 in Dallas, Texas, he was at a crossroads. The 1964 presidential election was approaching and President Lyndon Johnson, who had been dangling the possibility of a vice-presidential role to RFK, finally called Kennedy over to the White House to tell him his decision. The result of that meeting and the subsequent direction for the next, and last, four years of Robert Kennedy's life are the focus of this play. - Dramatists Play Service