Oktoberfest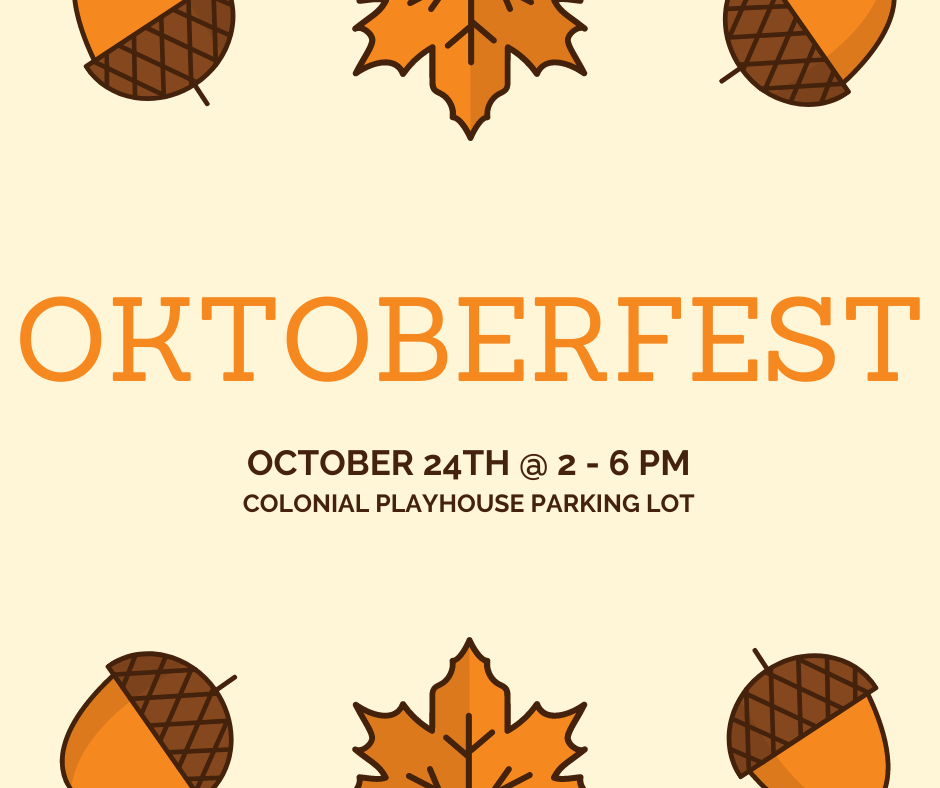 OCTOBER 24TH @ 2PM – 6PM
FOLLOWED IMMEDIATELY BY OUR SECOND WEEKEND OF PARKING LOT THEATRE
Guten Tag!
We invite you to come down to Magnolia Ave to join your fellow members and friends in our parking lot version of Oktoberfest.
We will provide food, drinks, and music. You provide the fun!
The party starts at 2 pm and runs till 6 pm, followed by our Parking Lot Theatre. Be sure to stick around and see our wonderful actors/actresses!
Admission is $15.00 per person. If you want to stick around and see our show, get both for only $20.00! What a deal!
All are welcome!
(MASKS ARE REQUIRED)
RSVP by October 21st to Mike Winterode at mikewinterode@yahoo.com
Bis dann! (See you there!)