It's a Wonderful LIfe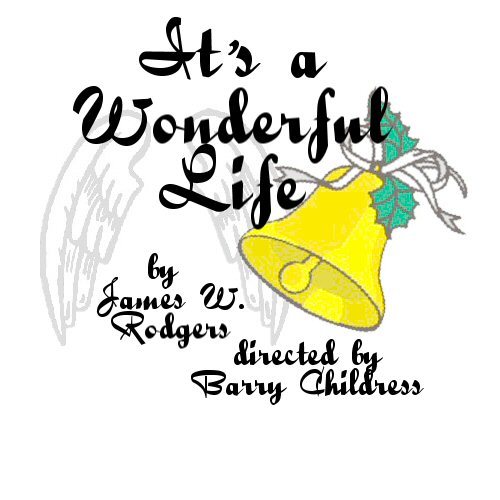 Our new holiday tradition!
The next installment in a rotating series of classic holiday plays each season.
In our American culture, this story has become almost as familiar as A Christmas Carol – the saga of George Bailey, the Everyman whose dreams of escape and adventure have been quashed by family obligation and civic duty, and whose guardian angel has to remind him by showing him what the world would have been like had he never been born; that his has been, after all, a wonderful life.
Cast
George Bailey – Josh Beeman
Clarence – George Webster
Mary Hatch - Erin Gaul
Mr. Potter - Michael Murphy
Uncle Billy - David Palmer
Mother Bailey - Dinky Lowenthal
Bert - Frank McGowan
Ernie - Amanda Karpen
Mr. Welsh/Potter's Assistant - Mike Winterode, JP Timlin, Jack Kramer
Violet - Hannah Friel
Mr. Gower – Chris Moran
Harry Bailey / Sam Wainwright - Russell Weidenmiller
Aunt Tilly - Kelly McCusker
Mr. Martini - John Devine
Mrs. Martini - Jessica McGowan
Miss Andrews / Miss Carter - Molly Gray
Mrs. Thompson / Secretary - Susan Palmer
Young George/ Pete Bailey – Miriam Walton
Newspaper boy / Tommy Bailey - Mary Zaferis
Zuzu Bailey - Kira Hecht