Holiday Extravaganza: An Evening of Stories and Songs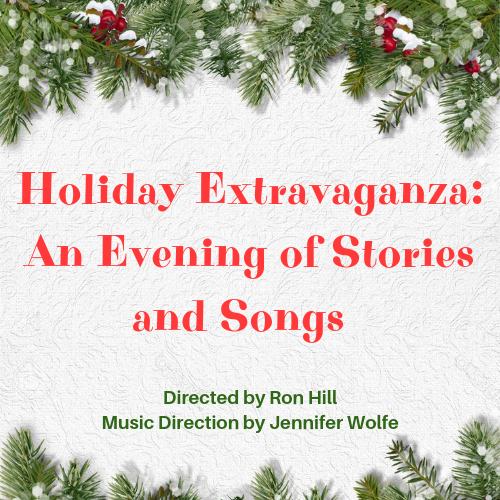 Come join the festivities – Auditions Monday, August 19 at 7pm
Auditions for our November/December production, "Holiday Extravaganza - An Evening of Stories and Songs" on Monday, August 19 beginning at 7:00 p.m.
The performance will consist of short holiday-themed plays, interspersed with holiday songs and carols.
Performances will be Nov. 29, 30, Dec.1, 6, 7, 8 13, 14, and 15.
Director Ron Hill and Music Director Jennifer Wolfe seek a large cast of men, women, and children ages 9 -100 for acting or singing, or both.
Actors can bring prepared comedic or dramatic monologues, and there will also be readings available from familiar favorite Christmas plays.
The plays will require mostly adult actors.
Singers can sing a brief song of their choice, a cappella.
Children and adults of all ages are encouraged to join in the singing.
Please come prepared to list all your conflicts.
For more information, please contact director Ron Hill at rfh6@earthlink.net.
Come and join us for what is sure to be a fun and festive event!
Please forward this notice to anyone who may be interested, especially young people.