Calendar Girls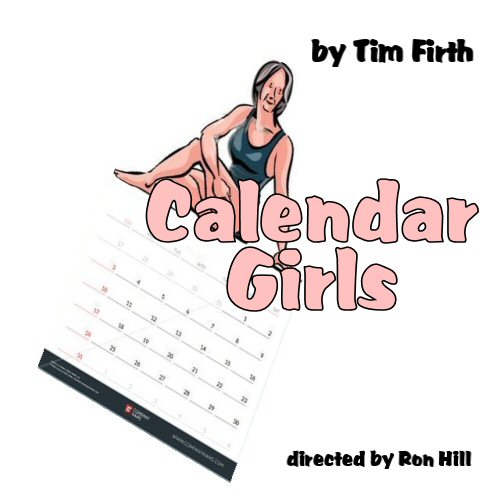 Area premiere!
Based on the true story of eleven Women's Institute
members who pose nude for a calendar to raise money for the Leukemia Research Fund,
"Calendar Girls" has since become the fastest selling play in British theatre history!
When Annie's husband John dies of the disease, she and best friend Chris resolve to raise money for the fund.
News of their charitable venture spreads like wildfire, and hordes of press soon descend on their small town.
The Calendar Girls are:
Gabrielle Affleck as Ruth
Sam Barrett as Chris
Joan Bickel as Jessie
Liz McCallum as Celia
Cindy Starcher as Cora
Cheryl Stark as Annie
with
Rachée Fagg as Lady Cravenshire
Lawrence Geller as John
Rich Geller as Rod
Norma Kider as Marie
Gabby O'Neill as Brenda "Elaine" Hulse
Dave Olsen as Liam
Mike Raimondo as Lawrence
This is a show you don't want to miss!
To purchase tickets, click on the box below, then choose your date from the drop-down menu.
Then click on "Add to Cart" and you will be redirected to the PayPal Shopping Cart site where you can complete your purchase. 
Thank you!