Bring Your Own Talent Night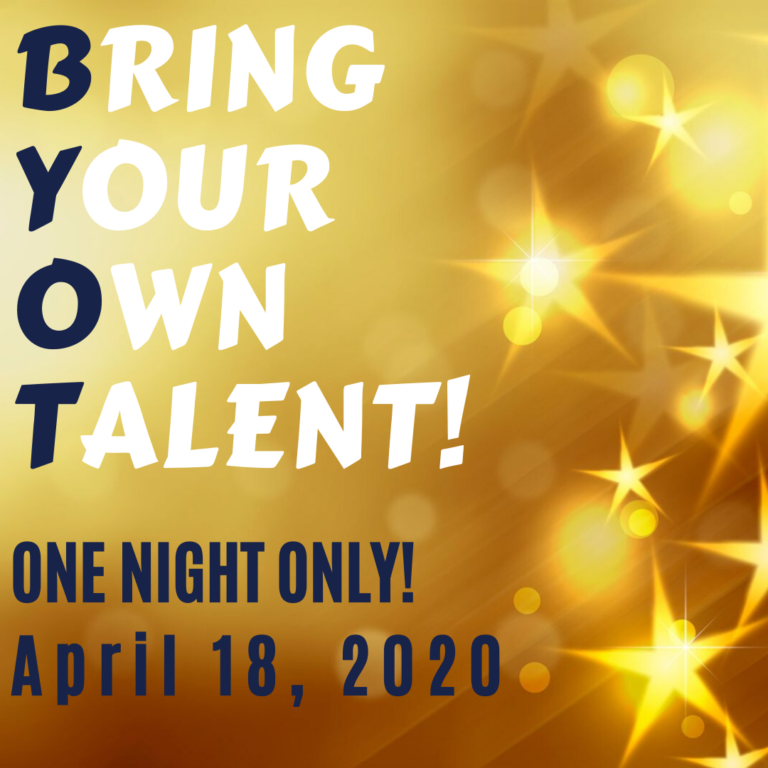 Back by Popular Demand!
An Evening of Do-it-Yourself Entertainment on Saturday, April 18.
This is your time!
This is your moment to shine!
Sing that song, try that dance, or skit, or poem, or magic trick,
or stand-up, or monologue, or play the guitar, or pan flute or kazoo or whatever you want!
Add joy to the world! Share your talent!!
Contact Sam Barrett at colonialplayhousetheater@yahoo.com to get on the schedule.
If you want to write but need actors, let Sam know. If you want to dance but need a partner, let Sam know. Let's do this!
Legal notice:
No one turned away due to race, religion, sexual orientation or lack of talent!
Only requirement - COME TO HAVE FUN!!!!!
Doors open at 7. Donations at the door accepted. 5 dollar bills are great! Show starts at 7:30!