Born Yesterday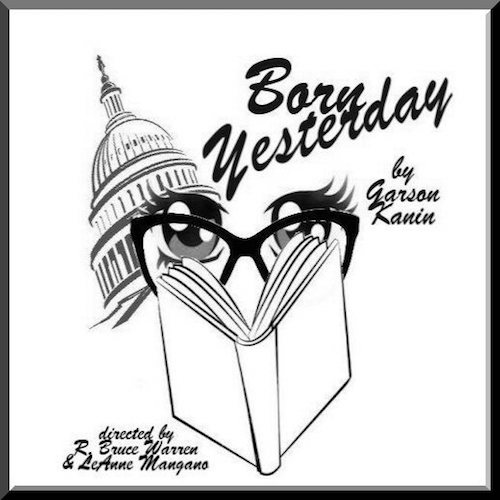 This classic was first produced at Colonial in 1950, after one of the longest runs in theatrical history.
Egotistical junk-man Harry Brock has come to a swanky Washington hotel to make crooked deals with government big-wigs, bringing along his showgirl mistress Billie Dawn.
When Billie's ignorance becomes a liability, he hires journalist Paul Verrall to educate her. In the process of learning, Billie Dawn realizes how corrupt Harry is and begins interfering with his plans.
Cast:
Harry Brock...........................Stephen Kelly
Billie Dawn.............................Joy Suzanne Weir
Paul Verral.............................JP Timlin
Ed Devery..............................Ed Marcinkiewicz
Eddie.....................................Chris Moran
Senator Norval Hedges.........James Hulme
Mrs. Hedges..........................Catherine Fallon
Helen, Maid #2.......................Erin Marie Friel
Maid #1, Manicurist................Ally Batot
Assistant Manager, Barber......Andrew Wales