Born Yesterday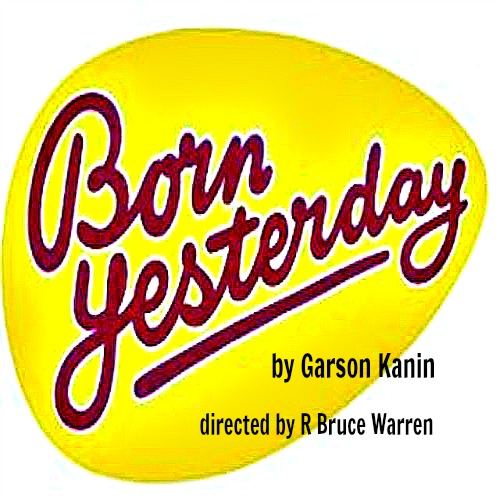 Auditions will be held on Wednesday, September 27 at 7:00pm.  Callbacks, if needed, are scheduled for Tuesday October 3 at 7:00 pm.
Director Bruce Warren will hold a closed audition with actors reading from selected sides. No appointment necessary.

Please contact the director at bkwarren85@aol.com with any questions.
About the Play:
This is a finely crafted tale of greed and corruption in government.
It has something for everyone with elements of Comedy, Drama, and Romance.
The Play takes place in the 50's at a swanky Hotel in Washington. 
Female Roles:
Billie Dawn - Attractive, Ditzy Ex Showgirl ( 20 - 35 yrs. )
Helen, Hotel Chamber Maid - Intelligent Sounding ( 30 - 45 yrs. )
Mrs. Hedges - Prim, Proper, & Gets Tipsy ( 40 - 69 yrs. )
2 - Manicurists -  ( 20 - 35 yrs. )
Male Roles:
Harry Brock - Uncouth, Loud Mouthed  Ruff & Gruff, ( 45 - 65 yrs. )
Paul Verrall - Handsome & Speaks Cleanly ( 30 - 45 yrs. )
Ed Devery, Lawyer, Cleans Up Well ( 40 - 55 yrs. )
Senator Hedges - Cleans Up Well ( 40 - 65 yrs. )
Eddie, Harry's Gopher, Always Wears a Hat ( 25 - 40 yrs. )
Asst. Manager of Hotel - Very Polite ( 35 - 60 yrs. )
2, Bellhops / Waiters / Barber - ( 25 - 50 yrs. )