A Funny Thing Happened on the Way to the Forum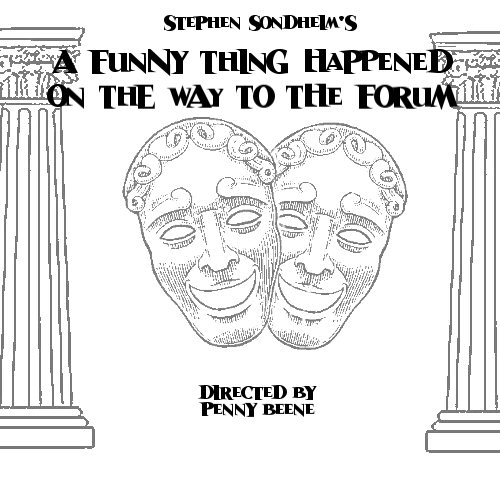 Some roles stiill available!
We are looking to fill the roles of Senex, Erronius, Vibrata and Panacea.
Rehearsals start Sunday Feb. 24.
Senex: An older man, but one still attracted to wine, women, and song, Senex is the perennially henpecked husband. Baritone.
Erronius: A befuddled old man who is partially blind and always confused, Erronius spends most of the play searching for his two children who were kidnapped by pirates. Speaks but does not sing.
Vibrata: Another of Lycus's courtesans, Vibrata is "exotic as a desert bloom . . . wondrous as a flamingo . . . lithe as a tigress . . . for the man whose interest is wildlife." 
Panacea: Another of Lycus's courtesans, Panacea has "a face that holds a thousand promises, and a body that stands behind each promise."
ABOUT THE SHOW:
Broadway's greatest farce is light, fast-paced, witty, irreverent and one of the funniest musicals ever written. A Funny Thing Happened on the Way to the Forum takes comedy back to its roots, combining situations from time-tested, 2000-year-old comedies of Roman playwright, Plautus, with the infectious energy of classic vaudeville. A Funny Thing Happened on the Way to the Forum is a nonstop laugh-fest in which Pseudolus, a crafty slave, struggles to win the hand of a beautiful, but slow-witted, courtesan named Philia for his young master, Hero, in exchange for freedom. The plot twists and turns with cases of mistaken identity, slamming doors and a showgirl or two.This unforgettable, hysterical musical allows a terrific ensemble of comedic actors to shine – "something for everyone, a comedy tonight!"