2020 Match Challenge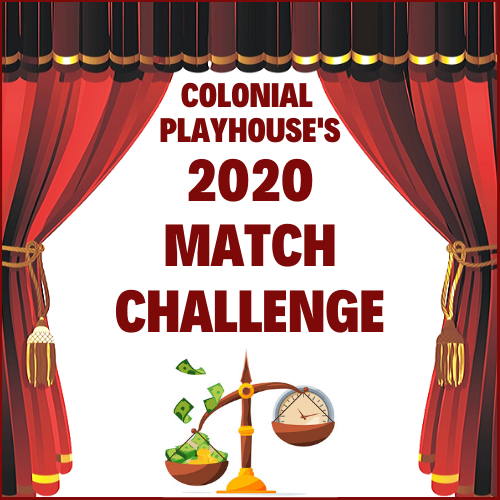 Help us raise $1000 by February 28!
Help us meet the challenge!
And now, a message from Colonial's President, Bill Haburcak:
Dear Members and Friends of Colonial Playhouse,
We have once again this season been issued a match challenge by a generous benefactor.
The amount we have to raise is $1,000.  
BUT it must be done by February 28!!!!!
The funds will be used to replace the stage curtain.
All donations in any amount will be greatly appreciated to help us meet the goal.
You can donate online using the PayPal link below
Or
You can mail your donation to:
Colonial Playhouse
P.O. Box 91
Aldan, PA 19018.
Please mark "challenge" on your check.
As usual, thanks for your generosity.
Bill Haburcak, Pres.